kayaks and Standing Paddle-Boards
Our water sports department is one of the favorites for the staff.
Whatever Floats your Boat
We all love to fish from the paddleboards and kayaks.  Since we use them, we can show you how to rig them out right… down to adding the right cooler and accessories.
In our water sports department we carry, Ocean Kayak, Old Town, Malibu, Vibe, Bote and Dragonfly.
Strike-Zone Fishing is the most helpful store in Florida.
Ethan Barry, SZF Guide
You can see more of our huge selection of kayaks and paddle-boards by stopping by or watching the Gear Review videos below:
June 28, 2019
In this 'blast-from-the-past, Dave Workman shares his timeless expertise around Kingfishing!
April 30, 2019
In this Gear Review episode, Rick Stinson covers three specific fishing-style paddle boards, as well as gear that accompanies them.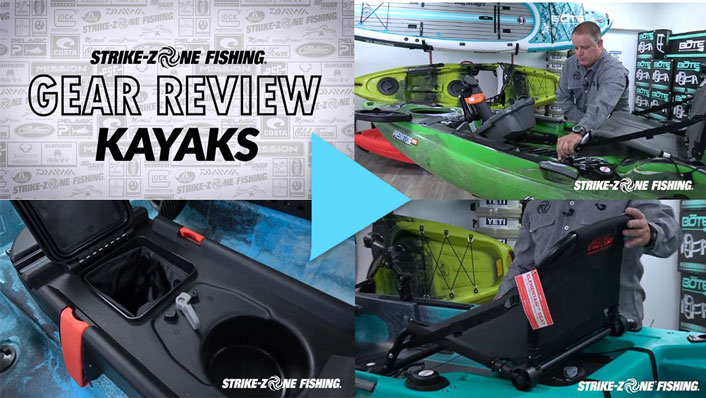 April 22, 2019
In this episode, Rick Stinson breaks down what makes a fishing kayak great by talking about some of Strike-Zone Fishing Jacksonville's best kayaks.